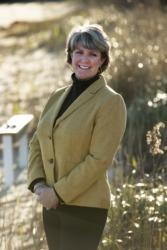 A lifelong resident of Maryland and a fully licensed REALTOR of twenty plus years, I possess the necessary skill to fully represent clients with a knowledge base that only comes from experience and navigation of a long-term engagement in the real estate profession. 
Licensed in multiple states over my career has resulted in the transactional experience that only comes with first hand representation of clients in both commercial and residential real estate transactions. Extended coursework in the CCIM designation of the commercial real estate industry allows for an enhanced level of understanding when representing clients in often detailed commercial real estate transactions. 
As a business owner with investments in the marine trade industries I have a comprehensive understanding of marinas, waterfront property, commercial marine investments and associated transactions. This is often an asset for clients that welcome relative perspective insight when evaluating a purchase or sale. 
Having worked in real estate in multiple resort-based communities in the Mid-Atlantic region,  I am aware of the nuances involved in purchasing a resort location home, and the following needed references for managing and maintaining a home that is often in an area of new affiliation for many buyers. I am equally as skilled in providing sellers with the most comprehensive opportunities for the most idealized sale of their property. I pride myself in understanding the unique aspects of the rural landscape and understand the process for the acquisition and sale of poultry, equine, timber and commodity structured parcels.
Outside of my professional life I am an avid mariner, aviator, equestrian and animal lover. I am a horse mom, mini donkey mom and dog mom. I was born in Eastern Baltimore County Maryland, hold a Masters Degree in Public Administration, and was Deputy Director of Economic Development for Worcester County Maryland upon my move to the Eastern Shore of Maryland. That role provided me the ability to get acquainted professionally and learn of all the wonder of the Eastern Shore of Maryland. I was then selected to be the Executive Director of the Greater Ocean City Chamber of Commerce. I will forever be grateful for all that I learned during those professional opportunities but never losing sight of my ultimate goal to practice real estate again in full scale. Those opportunities ultimately provide an enhanced skill set locally for exceptional representation of clients in real estate transactions. 
I look forward to those who would like a personalized and professional experience in their next real estate transaction contacting me directly via email at [email protected] or via my direct line at 410-808-2174.