Mitchell G. David
Realtor®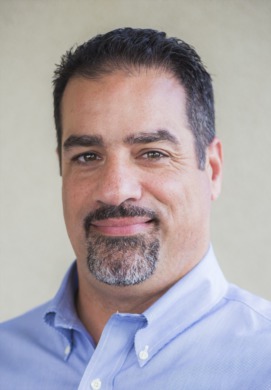 I describe myself as a highly motivated, hardworking, team player who will guide my client through their real estate transaction. I've been in the Real Estate industry since 2001 and my experiences include; assisting clients in buying and selling real estate, operating a property management company, project development, and the co-owner of a licensed construction company. The most important lesson I have learned from all of my experiences is to be a good listener.
I was raised in Upper Marlboro, Maryland with my two brothers, two sisters, and our dog Max. Competition and sports were instrumental part of my upbringing. My mother was an amazing stay at home mom who had the most difficult job, which was raising five kids! My father was a Restaurateur in his early years and became a commercial real estate agent in his mature years. His passion for Real Estate and the art of negotiating have inspired me to follow in his footsteps.
I am married to my beautiful wife Emily and we live in Berlin, MD with our two boys and one girl. Our family time revolves around any outdoor activity, especially day trips to Assateague Island . There are so many wonderful activities to do on the Eastern Shore of Maryland; visit the boardwalk, walk the streets of America's Coolest Small Town, Berlin, picking crabs, a day trip to the Zoo in Salisbury, golfing, charter fishing, or just sitting and watching the sunset from M.R. Ducks waterfront bar and grille. Whether you are relocating or buying a second home, the Eastern Shore of Maryland has something for everyone!
Testimonials
Mitchell is an excellent realtor and we would highly recommend him to anyone in need of an agent. We had listed our house with 4 other agents who were unsuccessful at selling it. We had 7 showings within 10 days of listing with Mitchell and an offer within 3 weeks. He came into our home before
we listed and gave us advice on what to do to maximize our sale and he was spot on! Everything he suggested helped increase the value and speeded up the selling process. When you are ready to buy or sell your home Mitchell David is the man you should call!
Bill F.
Mitchell David was able to make the sale of our condo go as efficiently, and smoothly as possible. He was able to address any questions or problems that arose to our satisfaction and beyond. Mitchell was even helpful when we needed some repair work done, suggesting various companies that did
quality work at a reasonable price. Besides all of that, it was just a pleasure to work with Mitchell. Of course he was professional, but he made us feel that we were friends or family, not just clients. If we ever purchase or sell any property in the future, Mitchell David is the only agent we would call.
Bill & Dolly W.
We contacted Mitchell David prior to see the property we were interested in (which is our home now). After meeting face to face and short conversation we realized that we don't have to look for another agent. He is very knowledgeable, friendly and most important honest. Most of the agents will try
to seal the deal as soon is possible and they will not care about the presure you will face. Mitchell made the whole process look a lot easier and less stressful. We are happy we found agent like him and bought our new home. We definitely recommend him to everyone who is in buying or selling process, looking for a house, condo, townhome or land give a call to Mitchell David, you will be thankful to yourself
Veli
Mitchell was a pleasure to work with throughout the process of buying our condo in Ocean City. He was very knowledgeable, highly responsive, friendly, and effective. No time of day was off hours for Mitchell. No matter how late I texted or called he was there to answer questions or remove
obstacles. I know he had many clients but I always felt like we were the top priority. He was very professional but also brought a great sense of humor to our discussions. No doubt in my mind he is an A+ agent who I would highly recommend to family and friends.
Doug L.
I can't say enough about Mitchel and the value he brought to this process. In my dozen or so real estate transactions over the past 15 years, I have always considered the agent to be simply "in the way," especially from an investor perspective. Instead, Mitchell impressed from the start, as he
offered extensive insight into the market, community, and process. He is very quick to respond, and seems to be always available off hours. Mitchell goes the extra mile in everything he touches - from helping with contractors (he met one at the house, well after the close, when I could not), to obtaining service quotes (again, after the close), to providing guidance on the condo association! Mitchell is a true professional, and if you are purchasing real estate in this area, I highly recommend you seek him out as a key member of your buying or selling team!
Ken R.